The trailer for the new It movie for 2017 based on Stephen King's classic book is taking the internet by storm, fans are already eagerly anticipating the new film in theatres. However today we're going to take a step back to the 1990's television series based on the same book.
It is based upon the adventures of a group of seven teenagers who fight a demon masquerading as a clown. Decades later they reunite to defeat the demon once and for all when it returns to their city to wreak more havoc.
Stephen King wanted to create an antagonist that was truly scary to audiences and I think he hit the nail on its head. There is nothing more scary than a clown holding a balloon, the perfect contrast between comedy and fear. It's no wonder Pennywise has been named one of the scariest horror icons.
In today's post we'll be showing you how to put together your own It Pennywise The Clown Costume from the 1990's series. This is ideal for fancy dress parties, cosplay conventions and Halloween. We'll show you everything you need including: wig, mask, costume and makeup. So without further ado, let's begin.
It Pennywise Wig
Rubie's Costume Men's It Adult Pennywise Wig, Multi, One Size
PENNYWISE Adult Size Scary Clown Costume Mask w/ Hair It The Movie
The first thing you'll need is a wig resembling Pennywise's large red hair. There are options that include just the wig, or a latex mask and wig. If you prefer not to include the mask you could use makeup instead to create his clown face.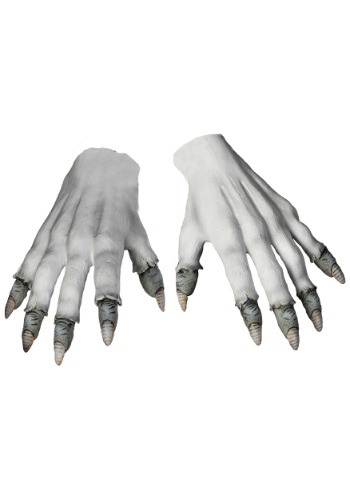 Adult Pennywise Gloves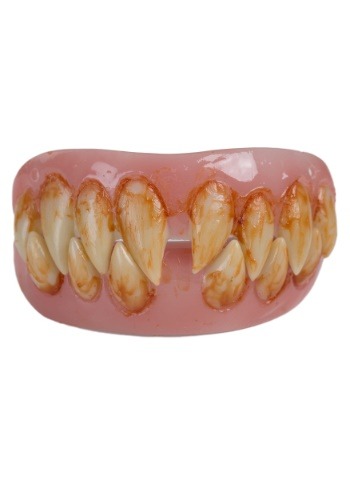 Official Pennywise Teeth from Stephen King's IT

To add extra detail here are a pair of Pennywise hand gloves that will replicate his grey skeletal hands and make you appear more threatening. Also here are a pair of fake teeth that will help bring everything together, you can't be Pennywise with sparkling white teeth after all.
It Pennywise the Clown Costume
Smiffys Men's Classic Horror Clown Costume
Rubie's mens It The Movie Adult Pennywise Adult Deluxe Costume, Multicolor, Standard
Next let's move onto the costume itself. There are several different outfits you could pick from, from several different retailers. Here are two outfits from Amazon that include: jumpsuit, mask with wig and gloves. All you need to add is footwear and a single blue balloon to better represent the character.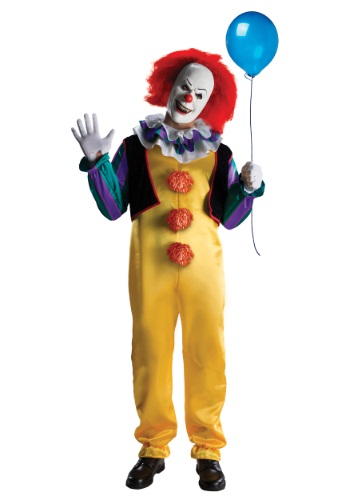 Deluxe Pennywise Costume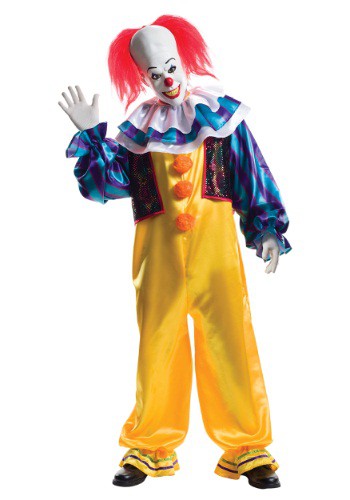 Adult Grand Heritage Pennywise Costume

Halloween is a busy shopping period where retailers are regularly out of stock so just in case here is an alternative option form Halloweencostumes.com. Check prices between different online stores before you buy to get the best price. Including: jumpsuit, wig with mask and gloves. Just add a pair of plain footwear and a blue balloon.
It Pennywise Makeup
Rubie's Costume Men's It Pennywise Adult Make-Up Kit, Multi, One Size
As I said above if you'd prefer to not wear a wig makeup is the ideal substitute. All you'll need is some white crème paint for the face, red for the lips, blue for around the eyes then draw in eyebrows with black. Finish off with a large red clown's nose.
That is everything you'll need to transform into Pennywise the clown for whatever event you're attending. I predict that with the new movie coming out for 2017 many fans will look back to the old series, this will be a popular costume choice for Halloween 2017. We'll be adding the new movie cosplay when it becomes available.
Before you leave check out our other tutorials and follow us on social media if you want updates on the newest tutorials.