Paw Patrol is an animated series broadcast on Nickelodeon that continues to grow in popularity to with each season with a third on the way for late 2015, consequently I predict Paw Patrol costumes will be hot this year for Halloween and a popular choice amongst younger children and approved by parents for the important life lesson it manages to sneak in.
It's about the adventures of six different pups all serving the community in various ways. We have Marshall who's a firefighter. Chase working with the police. A pilot named Skye. Rubble works in construction. Penultimate is Rocky who reuses recycled items. Last but not least we have Zuma who's a lifeguard.
There is also Everest introduced to viewers in season 2 and great for girls who enjoy watching Paw Patrol too, she is equipped for working in cold snowy environments and as you can imagine makes a great addition to the team.
Skye Paw Patrol Costume
Rubie's Costume Toddler PAW Patrol Skye Child Costume, One Color, Small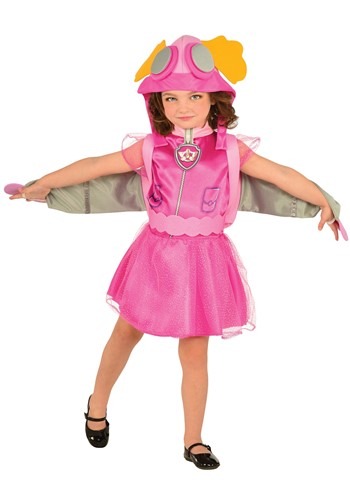 Paw Patrol Skye Child Costume
Skye was the first female character on Paw Patrol which was rectified in the second season with the addition of Everest and therefore makes the perfect choice for your little girl dressed in many kid's favorite colors: pink.
There are many elements to this outfit so nothing is left out which is super easy for both children and parents involved. Check out Skye's costume for girls with dress, backpack and headpiece included in the set. 
Chase Paw Patrol Costume
Rubie's Costume Toddler PAW Patrol Chase Child Costume, One Color, Small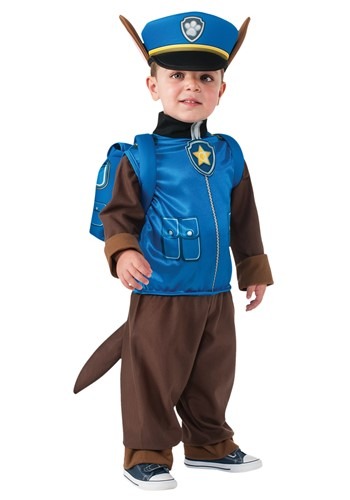 Paw Patrol: Chase Child Costume
Chase would make a popular costume choice this year for any boy who watches Nickelodeon and probably the most popular Paw Patrol member as the leader. As a German Shepard he's perfect as a police dog.
Here are two choices for Chase's outfit just in case one goes out of stock, the worst thing that can happen during the seasonal holidays! Both sets come with headpiece, backpack and jumpsuit which can easily slip over your child's clothing to keep them extra snug.
Marshall Paw Patrol Costume
Rubie's Costume Toddler PAW Patrol Marshall Child Costume, One Color, Small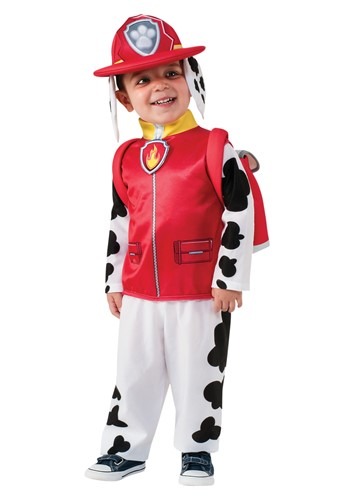 Paw Patrol: Marshall Child Costume
Last but certainly not least we have Marshall, a friendly Dalmatian who works as part of the fire department as a fireman. The costume is the perfect fireman get up as you'd expect that'll instantly transform your child into the character with remarkably accuracy.
Here's the most popular official costume on Amazon and another choice from Halloweencostumes.com that has an identical design. Comes with jumpsuit, backpack and headpiece. Add a turtleneck and footwear to keep your child warm.
Everest Paw Patrol Costume
Rubie's Costume Paw Patrol Everest Value Child Costume, Small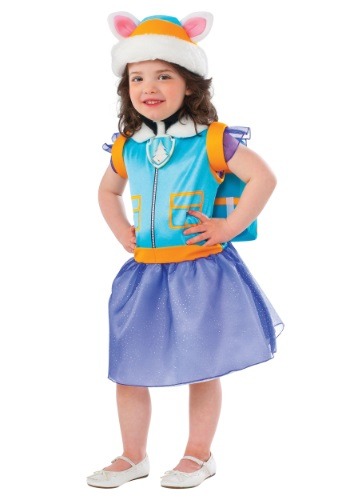 Paw Patrol Everest Costume
Next up the second female character Everest, a husky with a sweet personality who works in winter snowy conditions and became the newest addition to the Paw Patrol team.
When I first wrote this article there was no Everest costume available but after updating for 2017 a few different sets have been produced. This is one of the most popular sets which includes: dress, hat and pup pack.
Rubble Paw Patrol Costume
Rubie's Costume Paw Patrol Rubble Value Child Costume, Small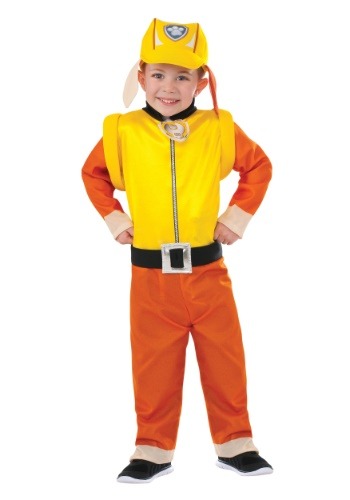 Paw Patrol Rubble Costume
Next up we have Rubble which as I mentioned above and as you'll know if you watch the series works in construction hence his name as part of the Paw Patrol team. This will be a favorite with many boys and even girls who are interested in this line in work and might one day aspire to work amongst fork lift trucks and concrete.
When I first posted this article the only retailed that had Rubble's gear available was SpiritHalloween but not Amazon stocks an outfit for Rubble so I've listed it here for you. Again the costume has several elements to it and pretty much everything you'll need except appropriate footwear and a turtleneck or shirt for underneath to keep your child warm during Halloween night. 
While the series started in 2013, it's really picking up steam recent and just in time for Halloween too. So make sure you order well in advance before the big rush when you can't be certain your child's favourite character's costumes will be in stock.